Hello, my name is Eric Meiers, President of Meiers Mechanical Inc. Meiers Mechanical (M and M Heating & Air-conditioning) has been in business for over 18 years and is family owned and operated in Longmont, Colorado. I have more than 20 years' experience in the HVAC field and strive for 100% satisfaction.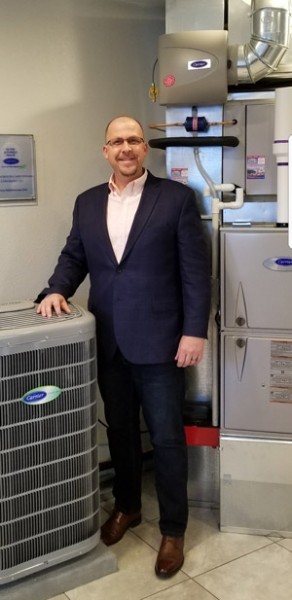 I would like to share a little bit about myself and my family. I was raised in Longmont along with my wife, Sharon. We have known each other since elementary school. We have a daughter named Courtney, who will be 19 in January 2017. My sister in-law, Cindy answers the telephones and handles the scheduling of appointments and dispatching of technicians. She keeps me and the guys in line.
Our honest reputation and completely satisfied customers over the last 18 years has allowed us to rely on repeat and referral business especially during this economic down fall. This keeps our overhead expenses down and allows us to offer the best products available at a much lower cost to you during these tough times.
We strive to keep our business simple and effective. The large volume businesses require high overhead costs which include daily advertising, higher insurance costs and more company vehicles just to name a few. In the end these costs are passed onto the consumer.
We appreciate your interest and look forward to doing business with you.
Eric Meiers
President
M and M Heating and Air Conditioning
Call us Today: (720) 366-1512
M and M Heating, Air Conditioning and Plumbing
August 29, 2016
2017/06/22